What you can buy with Ethereum and where to use it?
Ethereum (ETH) is one of the most used cryptocurrencies in the BuySellVouchers online marketplace. Let's find out what Ethereum is and how to use it properly. At the end of the article we will summarize the pros and cons of the Ethereum cryptocurrency. We hope this review will help you better understand the specific nature of the Ether coin.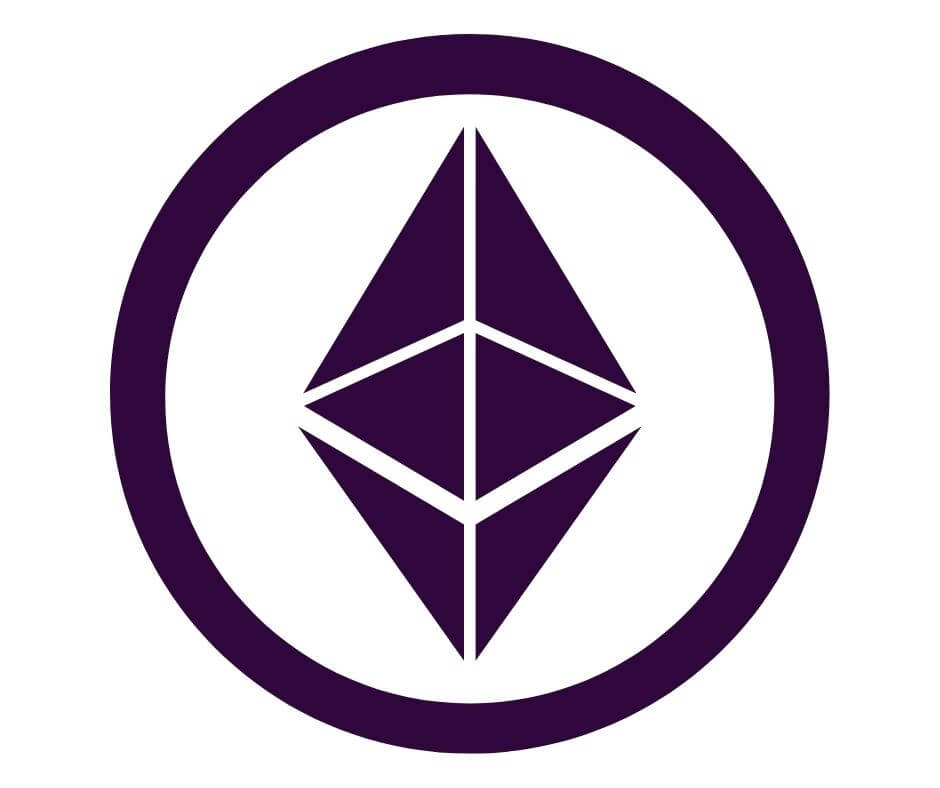 As of July 2015, Vitalik Buterin, 19, is the founder of the Ethereum platform, an open-source platform that leverages blockchain technology to generate and power secure, tamper-resistant decentralized financial contracts and digital applications.

However, the current price of its currency, Ether (ETH), is around US$3232 per coin. Although Ethereum may use as digital investment money, the major function of this decentralized cryptocurrency network is the unique capability of its blockchain for running Smart Contracts.

Now, Bitcoin is the most popular cryptocurrency, with Ethereum in second place.

What is Ethereum?
The indigenous cryptocurrency, Ether, or ETH, or just Ethereum, is the most well-known feature of Ethereum, a blockchain-based platform.

The Ethereum network is safe because of the distributed nature of blockchain technology, and this safety allows ETH to grow in value.

Decentralized applications, or dApps, are another term for Ethereum's Ether cryptocurrency. Smart contracts, which were originally used on the Ethereum platform, are a major component of the Ethereum platform.

Smart contracts and blockchain technology are often used together in decentralized finance (Defi) and other applications.

When Ethereum was created?
Bitcoin was created in 2008 by an anonymous programmer named Satoshi Nakamoto as a new method of exchanging value over the internet. Four years later, a 19-year-old came up with a new platform built on this concept to alter the internet.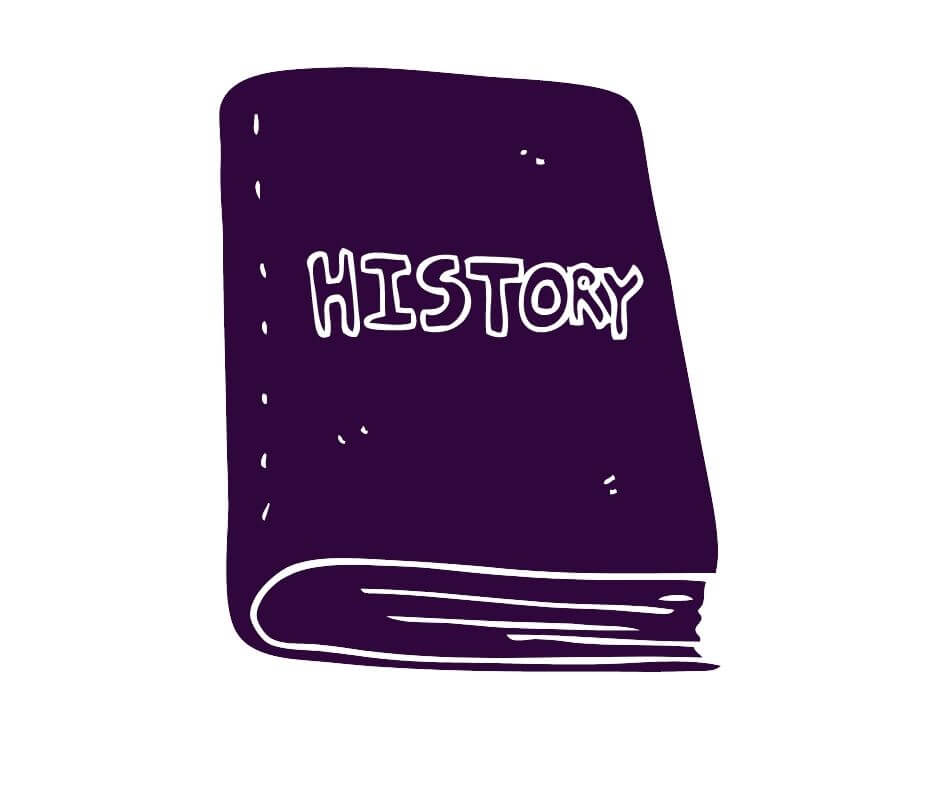 Bitcoin piqued the curiosity of a Toronto-based software engineer named Vitalik Buterin. Bitcoin Magazine was created in the same year, and he wrote hundreds of pieces on the crypto-world. He also created the Dark Wallet and the Agora marketplace around this time.

The idea of a platform was born as he worked his way through the many use cases. In 2013, he published a white paper detailing an alternative platform that could be used to construct practically any kind of application. Ethereum was the name given to the system.

Developers may use Ethereum to construct smart contracts that can use in a wide range of applications.

In recognition of his efforts, Buterin was chosen a 2014 Thiel fellow, a competition with a cash prize of $100,000. Later, Buterin released the white paper for Ethereum. The trend spread to other programmers.

Ethereum's technical ABC, created by co-founder Dr. Gavin Wood, is the Ethereum yellow newspaper, outlining the specifications for the Ethereum virtual machine (EVM), which oversees and executes smart contracts.

Ethereum's designers began a crowdfunding campaign in July 2014, where participants acquired ether or tokens that function as equities in the project. This effort was necessary to get the project off the ground.

The smart contract platform took off, attracting the interest of IBM and Microsoft as well as tens of thousands of developers.

As a result of Ethereum's initial $18 million crowd sale, a Swiss nonprofit organization, the Ethereum Foundation, is now in charge of the cryptocurrency's funding and job creation.

What are the benefits of Ethereum?


1. Ethereum could be a world computer:
Ethereum's capacity to execute smart contracts was a major factor in its meteoric rise to prominence in June of 2017.

Assets, such as mansions, artwork, and high-end automobiles, might serve as an illustration. These objects can protect by smart contracts on Ethereum.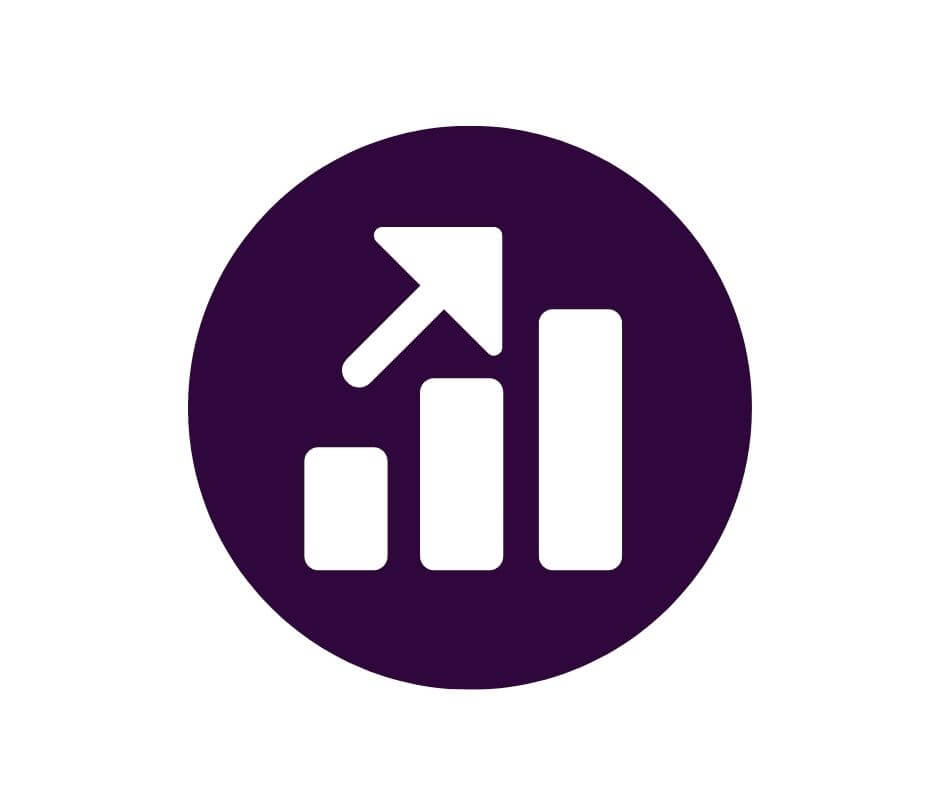 Foreign investors and individuals from all over the globe will no longer be required to navigate the bureaucracies of other countries to purchase a property or piece of art in a different country.

Ethereum-based smart contracts may use. They may also use Ethereum to pay for their goods and services.

Even though the internet has made the globe smaller and more connected, Ethereum is proving to be a more powerful medium for connecting companies and people throughout the world.

As a result of this, the decision of whether or not to invest in Ethereum seems like a no-brainer.

2. Ethereum will give us tokenization:
Up to 10% of the global GDP will be saved and transacted with the aid of blockchain technology by 2025–27. Remember that nations using blockchain technology will account for up to 10% of global GDP.

A few years ago, when people were unsure whether or not to invest in Ethereum, the idea of tokenization and the many applications it might have made my decision very clear.
3. Ethereum can run uncensorable apps:
Concerns regarding the restriction of speech are justified in today's culture. All of these platforms, including Facebook, Twitter, YouTube, and Instagram, claim ownership of the material they host.

Because Ethereum is decentralized, it can assist the free world to stay informed.

Data, smart contracts, and decentralized applications (dApps) stored on the Ethereum blockchain cannot be shut down by a government or agency and will stay uncensored for as long as Ethereum exists.

Because Ethereum is so valuable, should I purchase it now? It is a good question to ask. Preparing for censorship's end is a good idea right now. It is just another reason why 2022 would be an excellent year to invest in Ethereum and help to end censorship throughout the world.
4. Ethereum is a host for innovation:
After the crypto bubble broke in 2017, Ethereum lost 84% of its value. However, Ethereum did not end. Like the internet, which collapsed following the 1990s internet boom, Ethereum has grown in strength and influence.

Ethereum is enabling a slew of fascinating new applications, including microgrids, electric vehicle charging stations, crypto-collectibles, mortgages, and electronic medical records, to name just a few.

5. Diversification - Ethereum, Bitcoin & more:
Unlike Bitcoin, Ethereum uses a different technology and serves a unique goal. Bitcoin is a terrific investment, but is Ethereum even preferable?

In the beginning, Bitcoin was designed to be a currency. To put it another way, it is a medium for smart contracts. Ethereum is different.

Using Bitcoin, you can store value and pay for things, however using Ethereum, you can design smart contracts, tokenize assets, and do much more.

Ethereum has the potential to be a payment system, but it lacks the brand awareness and immutability of Bitcoin, as well as the rarity of Bitcoin owing to its 21 million coin cap. In contrast, Ethereum does not have this limitation.

It is a good idea to invest in both Ethereum and Bitcoin. As a result, Ethereum is an excellent investment if you want to diversify your cryptocurrency portfolio beyond Bitcoin.

Where to use Ethereum?
Here, I shall look at many sites that support Ethereum transactions.

Online stores that accept Ethereum:
A list of online stores that accept cryptocurrencies and in particular Ethereum are present in this thorough list of Shopify and Woo-commerce sites that accept Ethereum payments.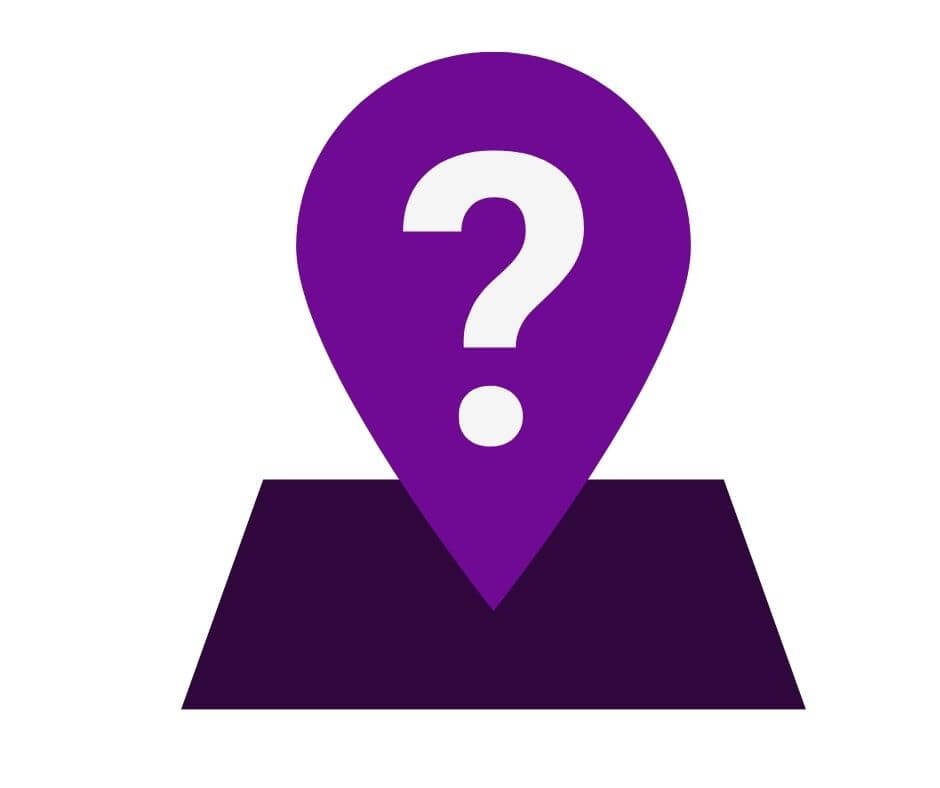 1. Direct Voltage:
The Direct Voltage shop is the best place to spend your Ethereum if you seek to do some home improvement work over the weekend. 3D printing, home renovation supplies, and solar panels are all available for purchase at the shop.

2. Zorket:
Everything you need for apparel, shoes, and accessories can find at Zorket. The good news is that the shop accepts Ethereum as a payment method.

3. Gipsy Bee:
Everything from cell phones to tablets to computers and drones may be present here. Camping gear, sportswear, and equipment are also available for purchase at the shop. Because they accept Ethereum and Bitcoin as payment methods, Gipsybee is a one-of-a-kind company.

4. OpenBazaar:
All kinds of goods are available for purchase at this online store, which takes both conventional and digital currencies.

5. Peddler:
Buyers band together on the platform to put pressure on the seller to cut their pricing. In addition to luxury handbags and strollers, this online store also offers a wide range of other unusual goods. The shop accepts Ethereum as a form of payment.

Shop for air tickets with Ethereum:
If you utilize these services, you can also buy airline tickets and holiday homes with Ethereum.

1. Tripio:
The service allows you to rent out your home and then get payment in cryptocurrency.

2. Xceltrip:
You may reserve accommodations and travel arrangements for many locations around the globe using this website. A boat rental may potentially include in the Xceltrip service package. Ethereum is one of cryptos supported by the site.

3. CryptoJaunt:
Whether you are looking for a visa, a group trip, a honeymoon, or a plane ticket, you have come to the right place. Other cryptocurrencies may use on the site.

4. Destinia:
With Destinia, you will make all of your travel arrangements in Latin America. The coolest part is that you can use your ether to buy things.

Convert your Ethereum coins into gift cards:
With Ethereum, you have almost endless alternatives for buying presents for important occasions for friends and family.

1. Buysellvouchers marketplace:
Here you will find gift cards and vouchers from all possible world brands: iTunes, eBay, Google Play, Amazon, Skype, Uber, Walmart, BestBuy, Ikea, Microsoft, Sephora, Spotify, Dellmont, Nymgo, Betamax, Perfect Money, SKRILL, Neteller, Cashu, Target, Starbucks, Nike, Adidas, Airbnb, Turbobit, Alldebrid and many others. You can shop here with both cryptocurrency and e-currency. Here you can find instructions on how to buy gift cards with Ethereum. The same payment principle applies to Ethereum currency.
What you can buy with Ethereum?
It is possible to utilize Ethereum tokens in the same way you would any other asset, assuming you are not a developer trying to leverage the Ethereum Blockchain to power your project. You can use your ETH tokens for the following things:

1. Trade ETH with other crypto-assets nn an Exchange:
One of the most widely used cryptocurrencies nowadays is ETH. There are already hundreds of alternative coins in the Blockchain ecosystem, and this is a major thing.

To trade ETH, all you need to do is sign up for an account on your preferred exchange, look for the transactions you want, and then execute them. Most online exchanges allow you to swap ETH for Bitcoin or other crypto-assets like Litecoin, Ripple Dash, etc. Well-known and secure exchanges for Ethereum exchange: Binance, Coinbase, XMLGold, Bitfinex.
2. Participate in an ICO:
There are many ways to raise funds for an ICO, including the sale of newly-minted crypto-tokens in return for Bitcoin or ETH. An initial public offering (IPO) is the first time a startup firm makes its shares available to the general public (IPO).

The purpose of an initial public offering (IPO) is to provide start-ups with the funding they need to see their ideas through to fruition.

There are many people interested in this because of the discounted value of the company's crypto assets that ETH holders may get in exchange for their ETH when the new tokens are made public.

These newly issued tokens may sell at any time, and if the project acquires momentum, this can provide a sizable profit.

ICO participants may lose if the new currencies do not value by the market (which is conceivable).

3. Trade Ether for goods and services:
If you have an ETH wallet address, you may exchange it with anybody else who has one. Compared to the Bitcoin Blockchain, the Ethereum Blockchain is excellent at enabling peer-to-peer transactions.

A unique feature of ETH is the use of smart contracts, a new way of executing transactions in which certain conditions must be satisfied before any cash can trade. An attorney or financial institution is no longer required to be involved in this transaction.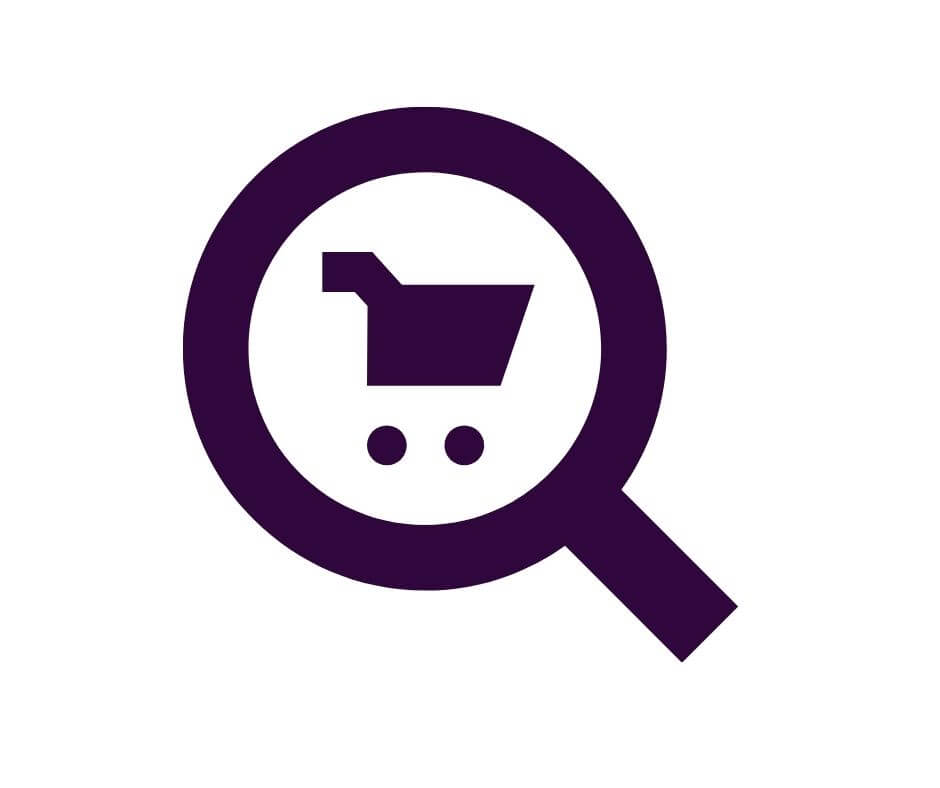 If you are looking to exchange your ETH for products, services, or even fiat currency, you may do so by searching within your local community or online P2P (peer-to-peer) markets.

4. Exchange ETH for real money (fiat currencies):
The procedure of exchanging your ETH for fiat currency is rather simple. Through a well-established internet, trade is the most usual way of doing things.

The first step is to discover an exchange that can convert ETH for your preferred money. Setting up an account is a simple matter of following the exchange's instructions. For the sake of maintaining the privacy that some cryptocurrency users value, you'll almost always have to provide identification verification to link the exchange to your bank account.
Which do I buy: Bitcoin vs. Ethereum?
Bitcoin is a well-known cryptocurrency, much like Ethereum. For the first time, the product is being marketed. A person or group known as Satoshi Nakamoto invented Bitcoin in 2009.

It has always been open-source, which means anybody may view its source code. The highest cryptocurrency price ever recorded is held by Bitcoin at slightly under $68,000.

There has been a significant decline in price since then. To be exact, it's now roughly $41,000 at the time of this writing.

The price of Bitcoin or Ethereum might influence your decision on whether or not to invest. Even if you despise fractions, buying a complete Bitcoin may be too expensive, thus Ethereum is a better option.

As far as purpose goes, Ethereum and Bitcoin are very different. Ethereum was meant to aid in the development of decentralized applications (dApps) via bespoke smart contracts, while Bitcoin intends to do the opposite.

There is a reward for those who help safeguard the blockchains in the form of money (Bitcoin and Ether).

Although Ethereum may help make purchases, the Ethereum blockchain was built for other purposes. In addition to transaction speed, Ethereum and Bitcoin have distinct advantages.

However, Bitcoin's transaction rate is roughly 7, compared to Ethereum's 15 (and Vitalik Buterin's prediction that it will one day exceed 1 million transactions per second).
Pros and Cons of Ethereum:
Pros:
• Safe and sound

• Significantly more scalable than Bitcoin

• dApps, or decentralized apps

• Blockchain technology is a game-changer.

• A talented group of programmers supports the project.

Cons:
• Fluctuating value

• "Gas" (transaction) costs are too high

Conclusion:
The Ethereum network, which powers the bulk of the bitcoin market, revolutionized the crypto business. An Ethereum cryptocurrency investor knows that the value of their investment will directly tie to the value of the Ethereum platform. It has a large and enthusiastic following, as well as the backing of some of the industry's brightest thinkers. There can be no doubt that Ethereum is a game-changer that can revolutionize the crypto sphere and the globe.
The Previous Articles:
- What Perfect Money is and how it works
- What is Advcash and how does it work?
- 10 Reasons why to sell gift cards on Buysellvouchers.com
- How to use an eBay gift card
- What is Perfect Money voucher and how does it work?

- What you can buy with Tether USDT and where to use it?
- WebMoney Wallet Review: Sign Up, Login, Verification, Fees, Security