Advcash wallet review: Sign up, Log in, verification, fees, security
Advcash (Advanced Cash) is one of the most used e-currency in the BuySellVouchers online marketplace. Let's find out what the Advcash e-wallet is and how to use it properly.

In this article you will learn how to register in the Advanced Cash payment system. The topics such as: Advcash security, fees, deposit and withdrawal options will be discussed. At the end of the article we will summarize the pros and cons of the Advcash wallet. We hope this review will help you better understand the Advcash payment system.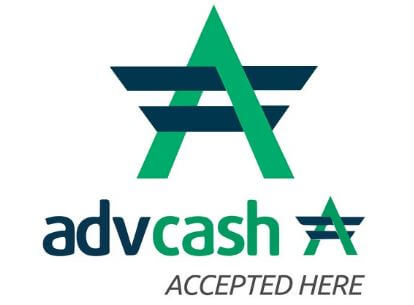 As e-payments grew increasingly popular, a burgeoning sector of money services companies arose. Customers introduce too many options to send and receive money without dealing with real currency. The introduction of cryptocurrencies was yet another watershed moment in the history of internet payment. Customers may now select between using fiat money or e-cash to pay for things. However, you would not utilize your crypto assets to pay for regular items for a specified amount of time. Then came businesses like AdvCash, which introduced a bitcoin debit card payment option. My AdvCash evaluation will tell you all you need to know about the AdvCash service, which allows you to make online payments in a matter of minutes.

What Is AdvCash?
Advanced Cash or AdvCash is a worldwide payment gateway that allows users to deposit, withdraw, and transfer e-payments in many currencies. A customer can use Adv-Cash to execute transactions utilizing a virtual payment card from a distance. This virtual card will function as a multi-currency e-wallet, allowing the user of a crypto debit card to conduct many financial transactions. Clients of the AdvCash wallet may deposit and withdraw funds, as well as send and receive money for many purposes. Another alternative is to apply for a genuine Advanced Cash physical card. This card's user will use specialized terminals to perform deposit/withdrawal transactions and cash out electronic monies. I must highlight that the AdvCash online money platform is a complete ecosystem that runs autonomously and is immune to any government or financial meddling. Through AdvCash, a customer may save their assets securely utilizing an AdvCach card. The money will never be accessible to anybody other than the user. The user has complete control over their AdvCash account at all times. The AdvCash e-payment system, which was launched in 2014, is now a completely operational and user-friendly system that is rising in acceptance. You may transfer funds using many cryptocurrencies and fiat money with an AdvCash multi-currency e-wallet. Using the AdvCash wallet, you will be able to manage your assets from anywhere in the globe at any moment. The AdvCash wallet is a system that operates outside of the United States. It also has a MasterCard integration.

This MasterCard connection makes utilizing the AdvCash platform simple and quick transactions complete without the need for any intermediary steps that might add time to the process. You must first make an AdvCash account to use the AdvCash wallet to manage your assets. You'll also need your phone number and email address to create an account.

You will be able to do the following with an AdvCash user account:

• Make secure online transactions

• Deposit and withdraw money

• Handle your money from anywhere on the earth using a variety of choices

• Choose between virtual and actual debit cards.


AdvCash Features


Multicurrency Support
AdvCash presently accepts a variety of currencies, including fiat currency, Virtual Tokens, and other types of cyber currency.

The AdvCash card accepts USD, EUR, and GBP as fiat money. With the three major currencies, RUB is available, which is a significant benefit for bitcoin users.

E-Wallet
Because exchanging Bitcoins is a quick and easy operation, the AdvCash E-Wallet considers as the platform's stamp. In addition, the corporation distinguishes itself by supporting a few payment providers.

Virtual Or Plastic Cash Cards
AdvCash provides both physical and virtual cards. A virtual card can use to make purchases online. Plastic cards are well noted for being helpful. Virtual cards, on the other hand, offer benefits for online purchases by protecting user data.

Buy Crypto
You may buy any of the listed currencies on the world's biggest exchange explicitly from the AdvCash interface due to its relationship with Binance.

Apart from that, you may buy cryptocurrency with a credit or debit card. You must first complete the KYC procedure before making any of these purchases.

AdvCash API
AdvCash has a fantastic referral program. Any compensated referral transaction might earn you up to 20% of the revenue.

You may also take bulk payments with the Merchant API technology, which allows your apps to access all of the capabilities of this payment platform, including automating payment sending and receiving, retrieving transaction history data, searching for transactions, and more.

User Experience
The platform includes many well-designed cartoon-styled graphics that explain the service and are helpful to both new and seasoned users. The AdvCash website is likewise well-designed, has pleasing aesthetics, and displays the supported currencies.

Although the website is well-designed, it lacks certain key information that professional eyes may be looking for, such as the company's login details and the nations in which they provide services. There have also been some concerns regarding inadequate customer service.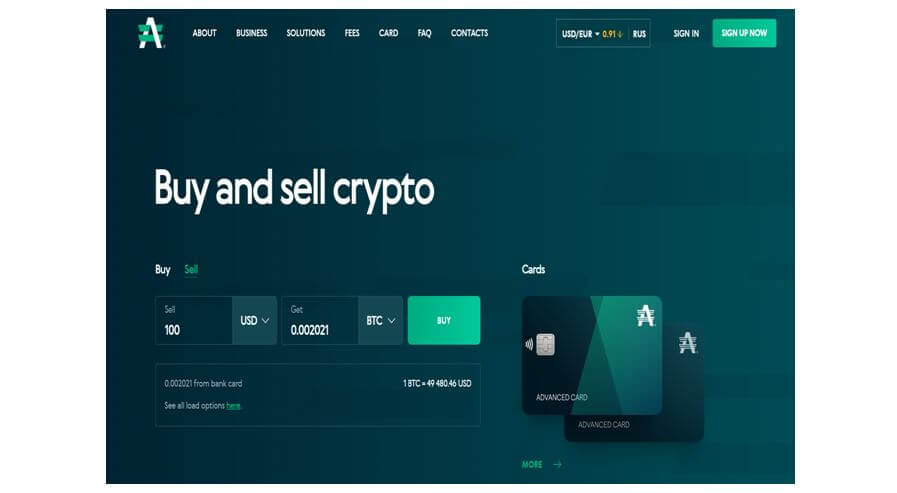 AdvCash Sign Up Process:
How to register in Advcash:

1. Go to the Advcash official website.

2. Choose between a personal and a business account.

3. Fill up your personal information.

4. Click the link in the email to confirm your account.

5. Congrats! You are a member of Advcash.

Advcash has a Russian and English layout, making it completely accessible to consumers from all around the world. The process of creating a wallet starts with a visit to the service's official website. On the Advacash home page, scroll down to the bottom of the page and click the "Become a client" button. We may also use "Login," which places in the top right corner, and then click "Register" in a new window. As a result, in the pop-up box, the system will prompt you to enter personal information, the kind of which may differ based on the account's intended use. Individuals can have a personal account, whereas legal companies can have a business account. The customer will be led to the Advcash account he established after a successful registration.

Personal Account Registration
To develop a personal account, the system will ask for the potential client's name, surname, and email address. The provided email will be used as a login to access the payment system.

The password, which must contain at least eight characters, should be given special consideration. Remember that the more complex the password, the more secure the account will be.

Registration of a Personal Account in Advcash
We type in the necessary information in English letters and press "Register."

Upon registration, an AdvCash welcoming letter will send to the supplied email address, and the user will route to a website with information regarding account security and verification.

Registration of a Personal account in Advcash is now complete. After that, dismiss the window and log into your account.

Business Account Registration
The user must fill out the information about the director or authorized person (name, surname), company name, company website (optional), kind of activity, company country of operation, postal code, city, and legal address when opening a business account.

Registering a Business Account in Advanced Cash
After clicking "Save and proceed," I shall send to a page where I shall ask to provide an email address, a password, and a phone number to which an SMS containing a code will be sent. An email will be used to access the AdvCash system.

Click "Register," then input the code that was sent to the phone number specified on the form in a new window.

Advcash will send a welcome email to the address supplied on the registration page, and the user will be sent to a page that focuses on how to protect and verify a personal account.

Registration of a business account in AdvCash is now complete.

Click the cross in the upper right corner of the window or the "Go to Work" button to go straight to the wallet.

It is essential to submit only accurate and updated information since it will be required to make transactions on the site in the future.

It's critical to become familiar with the AdvCash policy because by clicking the "Register" button, the user deems to have immediately accepted the company's terms of service.

AdvCash Login Process
To access your AdvCash account:

1. Visit the service's official website.

2. Go to the top right of the page and click the "Login" button.

3. Enter the username and password that the customer provided during the registration procedure on the platform.

4. From the drop-down box, choose "Enter Advanced Cash."


If the user forgets his/her password, he/she can retrieve it by clicking "Forgot your password?" on the login box.

After that, the Advcash system will prompt you to provide the account's email address, to which you will get an email with more instructions and a new password.

In the Advanced Cash payment system, there is a password recovery window.

However, from personal experience, we have found that the system does not always react to requests for password recovery after the initial attempt at clicking the "forgot password?" button. After successfully signing in, the user is sent to a screen containing information about the registered account.


At the top of the site there is the following information:

• About the account owner and the period of the last transaction in the account

• About the account owner and the last transaction in the account

• About security settings

• About the program (20 percent of the revenue from exchanges of 1st level affiliates)

• About flaws discovered.

After joining Advcash, the first thing you should do is set up your profile and take all necessary precautions to ensure that your account remains secure.

AdvCash Fees
We can't easily confirm the fees paid by this card because it hasn't been released yet. Representatives from Advcash provided us with the following information. As a result, the costs indicated below may change once the card is available. We'll make sure to update this review as soon as possible after that.

A USD 14.99 issuance fee will charge. The price of USD 14.99 is comparable to the industry average.

Customers will save money since there will be no monthly fees.

Unless the withdrawal performs in RUB, in which respect there will be no cost at all, ATM usage will incur a set fee of USD 2.99. The fixed fee structure may be troublesome in countries where typical ATMs only allow small withdrawals.

In such cases, withdrawing a bigger sum requires several withdrawals, triggering the lockout. However, in most circumstances, you may go to a bank to withdraw bigger amounts of money more rapidly.

Then there's the commission on expenditure, which is the most crucial of all the fees. When buying something in USD or EUR, Advcash will charge you 0.00 percent. It means that if you spend $100 on a lovely sweater, your crypto assets will be reduced by $100.

If you buy something in fiat money apart from USD or EUR. However, Advcash will charge you a 2.95 percent FX conversion fee. It implies that every purchase made in a currency other than USD or EUR will incur a 2.95 percent commission cost.

Finally, the monthly deposit cap will be set at USD 250,000. Don't worry if you require a card with maximum deposit limitations. Simply check through our bitcoin debit card list to locate another card that suits your needs.

AdvCash Security
Because it provides many various techniques to secure a customer's data, AdvCash may regard as a fairly safe platform. Here are some of the security features that this mode of payment has to offer:

Intelligent Identification
This feature is highly essential since it makes it impossible for someone without your permission to gain access to your account. Let's say you attempt login into your account from a different computer or even alter your IP address. If this is the case, a code will be issued to your primary email address, allowing you to log into your account.

IP Binding
This feature is rated as having a medium level of security. You can choose the IP areas and addresses that you will use with AdvCash. This feature makes accessing your account from a unique Ip address challenging. If the program detects any variable or IP as suspicious, you will be able to enter only if you provide a passcode that would be sent to your email address.

Payment Passwords
Another helpful feature that may be set up in the settings is payment passwords. At each operation, users will be prompted to enter their transaction password. Any AdvCash transactions cannot perform without this passcode.

Two-Factor Authentication
One-time passwords will be used to safeguard both your account and all of your activities, and they will renew every 60 seconds. OTP tokens come in many forms, including physical keychain tokens, iOS, and Android apps, and chatbots in Telegram, Viber, and Facebook Messenger.

Code Card
The code card regards as having a medium level of protection. This feature is instantly accessible for download after authorization, and by enabling it, you will receive a code card containing reusable transaction authorization codes. Users who misplace their code cards should contact customer service for a replacement.

The Token Software
Token Software is a very secure tool. To create passwords, users would need to run them on their smartphones.

SMS Authorization
This fantastic function ensures maximum security; simply ensure the phone number is validated. Whenever anyone tries to get into your account, you'll receive a text notification on your phone.

AdvCash Deposit Options
How to make an AdvCash deposit:

1. Click the "Deposit" tab in the header.

2. Decide on the amount and the currency.

3. Pick a country.

4. Decide on the most convenient method of replenishment.

5. To receive, simply click the button.

6. We are awaiting monies to deposit into the account.

The payment system provides a wide range of choices for replenishment, among everyone will choose the most suitable:

• Bank cards with a commission of 1.99 percent to 3.49 percent (Visa, MasterCard, and others).

• There is no commission for cryptocurrency.

• With a commission of 4.99 percent from rival payment systems.

• Bank Transfer (SEPA) with a $ 1.09 penalty

• Money exchangers on the internet.

How to buy Advcash with Tether (USDT) on the XMLGold e-currency exchange:

Using broker services, such as BestChange, you may find about exchange providers that handle this EPS. The list of suggested replenishment methods may differ depending on the user's location.

AdvCash Withdrawal Options
1. Select the "Transfer funds" tab in the header to make withdrawals from Advcash.

2. Decide on the amount of money you want to spend.

3. I provide the account number, card number, or email address, based on the withdrawal option.

4. Click the Continue button.

5. Verify your conclusion.

6. We are awaiting the monies to deposit into our account.

As a result, you can get money out of AdvCash in the following ways:

• The AdvCash system itself.

• To a bank account with a credit card.

• International transfers take up to 3 days to complete, with a charge of $ 6 + 1.49 percent.

• Using SEPA or SWIFT, to a bank account.

• To the bitcoin wallet's address.

• Obtaining funds "in hand."

• Via email.

At the time of writing, withdrawal costs for SEPA instructions and cards have been decreased. As a result, their size may fluctuate at any time.

Where To Use The Advcash Payment System?
ADVcash combines a variety of currencies into a single, user-friendly platform. The platform offers numerous national and global fiat currencies, virtual and real payment cards, merchant tools, and healthy money transfers as an online payment and fund transfers mechanism.

You may use the payment method to top-up accounts, transfer cash, receive payments, pay for goods and services, as well as purchase and sell bitcoin, all while avoiding the hefty fees and taxes that other firms charge.

Because it is an offshore corporation, it is exempt from various nations' regulatory requirements, allowing ADVcash to pass on cost savings to its consumers. Where to use Advanced Cash and what you can buy with Advcash?

The ADvcash payment system is available in the following locations:

• Inter-user financial transfers

• Online payment processing on your site

• Online payment for products and services

• Cryptocurrency buying and selling. A secure, low-cost place to switch Advcash to cryptocurrency is XMLGold e-currency exchange.

• Earning extra money through a referral program

• Purchasing e-products and merchandise on Buysellvouchers.com.

Advcash Vs Payeer
However, Advcash isn't the only platform of its kind, and it's up against firms like Payeer and others.

Payeer is a platform that handles large-scale transactions with many payment methods, credit cards, and bank accounts all around the world. It is straightforward and convenient to use this payment option. The inclusion of fees when conducting transactions may be its lone disadvantage, although most investment projects choose Payeer. Multiple currencies support in a single account. Furthermore, every account's wallet has identical numbers and varies in currencies. Payeer, like AdvCash, creates its debit cards. While The main goal of AdvCash is to make payroll easier for freelancers and digital workers by providing a card that allows them to spend money online and collect payments. It's also worth mentioning that AdvCash has a slew of affiliates, including Bitpay, Protectimus, Idchecker, Interkassa, and others.

Pros And Cons Of Advcash


Pros:
• Wallet security on many levels;

• The ability to earn money while you sleep

• Commission-free transfers within the system;

• The ability to create your withdrawal cards;

• SMS verification is convenient;

• The user's anonymity;

• Reasonably priced;

• New choices and features are updated regularly.

• A variety of deposit and withdrawal options;

• The option to work with a wallet without having to verify your identity.



Cons:
• Using mobile carriers to fund an account may result in drastically higher deposit costs.

• There are no mobile applications available.

• With the wasted protection mode, payments cannot be canceled.

• Card issuing service becomes more costly after seven days from the date of sign-up.


Conclusion
AdvCash is a very new system that is only now gaining traction. However, it can already compete with industry behemoths like Perfect Money and Payeer. Transfer speed, convenience of usage, and a high level of security are just a few of the benefits of AdvCash. There's also a promising pricing system in place, with no monthly maintenance fees and a fixed charge for transactions between the card and the E-Wallet. In addition, a mobile app will be available "soon" on Google Play and the App Store. AdvCash is weaker than the leading payment systems in terms of the number of customers. AdvCash is appropriate for freelancers, Internet company owners, and people who want a handy card with a balance connected to an electronic wallet, based on its strengths.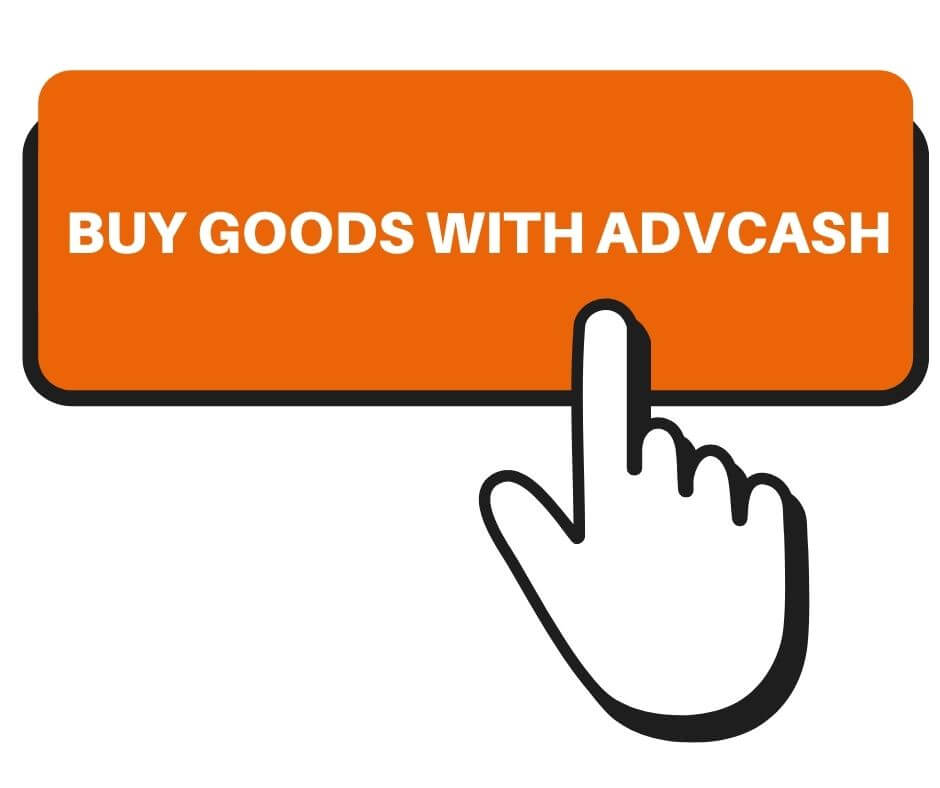 The Previous Articles:


- What Perfect Money is and how it works

- 10 Reasons why to sell gift cards on Buysellvouchers.com

- How to use an eBay gift card

- What is Perfect Money voucher and how does it work?


- We have added a new payment option – Tether TRC20