How to buy gift cards online: BuySellVouchers experience
Learning how to buy gift cards online can be very helpful in this day and age. Since more and more people are shopping online, it's very important to know how to access gift cards at an affordable price. After all, we want to save money, and a gift card marketplace like Buysellvouchers.com can help achieve all of that and so much more in no time. It's a very straightforward, easy to use platform where you can use e-currency and cryptocurrency to purchase pretty much any type of gift card you want.

Why are Buysellvouchers.com gift cards a great option?
The platform is designed from the ground up to help you use your cryptocurrency to buy real life products. The truth is that most platforms like Google Play, Skype, Spotify, Itunes & App Store, Ebay, Free Fire Diamonds, Walmart, Amazon, Uber and many other online shops don't offer cryptocurrency support directly. That means you are missing out if you're unable to buy with crypto. That's where Buysellvouchers.com comes into play.

What you can do here is to buy gift cards for those websites and basically use your cryptocurrency to purchase any type of product you want. Even if you can't buy items directly with crypto, you can still use this platform to purchase gift cards that can then be redeemed for your shopping pleasure. It's a seamless system and one that will help you eliminate any friction, while offering customers the best way to buy anything they want without restrictions.

The benefit here is that most of the Buysellvouchers.com gift cards can be acquired at a discounted price. You will have verified sellers that offer all kinds of vouchers from these companies, and you can pay with your crypto. Every seller shows the supported cryptocurrencies. That means you will know exactly what you buy, what the seller accepts and how fast the transaction will take place. It's a great and unique approach towards buying gift cards online, and it's well worth giving it a shot.

What kind of product categories are on the Buysellvouchers marketplace?
Before you learn how to buy gift cards online on the platform, it's important to understand the categories supported here. For example, Buysellvouchers.com has a lot of different VOIP solution gift cards, so if you want to stay in touch with your loved ones, it can be a great option. On top of that, you have a vast range of gift cards for online shopping on the most common platforms.

Then there are prepaid vouchers for solutions like AdWords, File Hosting service gift cards, software and ebook gift cards, mobile communication gift cards and also video game gift cards. Simply put, you will find it easier than ever to acquire pretty much any kind of gift card you want fast and easy. All you have to do is to browse the desired category, pick the service provider, check their experience and then initiate the purchase. It's never too easy to buy gift cards online when you have crypto, but Buysellvouchers.com makes the entire process seamless and powerful.

What cryptos and e-currencies are supported on the platform?
E-currencies like Advcash, Webmoney and Perfect Money are fully supported by Buysellvouchers.com. Then you have Tether ERC20, Tether TRC20, Bitcoin, Ethereum and Litecoin. Buysellvouchers is constantly adding support for more e-wallets and payment systems, but if you have any of these, you will have no problem purchasing the products you need fast and easy. We hope that in the future it will be possible to buy gift cards also with other payment systems and e-wallets like: PayPal, Payeer, Payoneer, LiqPay, OkPay, Payza, Qiwi, Revolut, Skrill, Netteler, Visa, Mastercard, ApplePay, Epay, Yandex.Money, Cash app, MoneyGram and many others as well.

It's important to note that every seller can accept only specific types of currencies, as they see fit. So even if these are all the supported currencies, every seller can choose to support only certain currencies based on their own requirements.

Are there any fees?
Sellers are able to register their products with a single click, and they will have a seller level based on their customer service, amount of orders and other factors. It's important to note that the platform does not take any fees, so you don't have to worry about any issues on that side. As a seller on Buysellvouchers.com, you can choose the discount you want to provide and show how much people are going to save. This way customers can filter items based on the discount and see which gift card provider delivers the best deal.

It's also a great and safe way for buyers to see which sellers are performing great on the platform. When you are buying online, having reviews that show the overall value and quality can really make a huge difference. That's why it does make sense to have such a system, and in the end (after all) it helps everyone on the platform feel safe. It's a controlled environment where gift card sellers and buyers meet and avoid any unwanted fees, while still performing the crypto transactions quickly and safely.

How fast is a transaction processed?
It all depends on the seller, but the buying system is pretty easy to understand, as you will notice below. Normally, a transaction will take up to 36 hours to complete.

What about safety?
When you try to buy something online, the first thing that always comes to mind is how safe that entire experience really is. No one wants to get burned with an online purchase. And that can be even more challenging when you think about cryptocurrency. Since crypto payments are anonymous, it's extremely important to understand what you are getting into and what results you can expect. The truth is that proper safety measures are always a good thing.

In the case of Buysellvouchers.com, you don't have to worry about issues. All payments are encrypted, so the chances of anyone accessing them are 0. But the best part is that Buysellvouchers.com acts as the escrow here. So they will be the ones keeping the money until the transaction is finished and the seller provides the gift card. When you learn how to buy gift cards online, there's always a bit of skepticism that there might be some issues that can arise.

Thankfully, since the platform itself is the escrow, buyers can purchase things peacefully and ensure that they have a very good experience. It's a great way for buyers to stay safe, while also allowing sellers to get paid for the gift cards they provide. The exchange is secure, and in the end everyone is receiving the right amount of money, without having to deal with discrepancies or problems. It's the right opportunity for anyone to buy or sell online with crypto, which makes the platform's purpose even more rewarding in the long run.

Learn how to buy gift cards online via Buysellvouchers.com
The Buysellvouchers.com platform will act as an escrow, and you have a 4-step mechanism that's very easy to understand. The entire process is designed to be seamless for both buyers and sellers, and the results you get are impressive to begin with.

1. First, the seller will add gift cards for sale on the platform. Buyers will browse the platform and eventually find a seller that they want to work with and which provides a very good value.

2. The buyer will pay for the gift card, and then the Buysellvouchers.com platform will store the money in escrow for 36 hours.

3. Once the payment is initiated, the buyer will have 36 hours to check the goods and ensure that they are up to par with their expectations.

4. Sellers will get paid for the goods after 36 hours.

As you can see, you will have no problem buying gift cards online with the Buysellvouchers.com platform, because the entire system is secure and designed to deliver an amazing experience and really good results for both buyers and sellers. In addition, the escrow system maintains safety and it assures both parties that there are no scams or illicit situations.

What happens if there are any problems?
In case the gift card provided is not working, the buyer is able to contact the seller or work directly with Buysellvouchers.com to solve the issue. The thing to note is that payments are not released until the buyer is happy. So if you do find any discrepancies as a buyer, you can address the situation as quickly as possible. It's a very good system and one designed to offer a lot of assistance and support, while eliminating concerns that might arise. It just doesn't get any better than this, especially if you want to know that you are always getting the right amount of assistance and support.

Are there situations when offers can be delivered with delays?
Yes, on the Buysellvouchers.com platform you will find some deals that have a Late Delay tag. Due to the more complex nature of that offer, the seller can be allowed to take some time in order to deliver the products. This is great because it allows sellers to offer more complex services. Buyers can contact the seller to figure out a timeline for the delivery too. This way everyone is informed, and the buyer has a very clear understanding of the entire situation and how much they can expect to pay. It's a great idea and one that everyone will find the experience professional and the platform very dependable.

Is there any purchase limit?
No, there is not. Buysellvouchers.com is not a platform that limits customers. You can perform as many transactions as you can, based on your needs and requirements. The main idea is to help you learn how to buy gift cards online securely if you want to shop with cryptocurrencies or e-currencies. Since there are more and more categories and products added to the store all the time, you can easily buy with cryptocurrency whatever you want.

Buysellvouchers.com does a very good job at removing the limitation when it comes to buying items with cryptocurrency. Not only does it make the entire process fast and easy, but the fact that you can always come back to buy any supported item you want is very rewarding.

What should you know about the exchange rate?
The exchange rate is acquired from the most popular crypto exchanges in the world, and it's very accurate down to the second you purchase. So if you want to initiate a purchase as a cryptocurrency user, you can do that, and the exchange rate will always be the best one available. That offers a lot more value to be acquired here, since most products are available at a discount. So you will end up paying less than normal for these gift cards.

Are the gift cards ready to use right away?
Normally when you want to buy something online, the last thing you want is to wait days for the purchase to be completed. The Buysellvouchers.com transactions are completed as quickly as possible and once you get the gift card as a buyer, you can easily use it online. As we mentioned above, if there are any problems with the gift card, you can go ahead and handle the situation as quickly as possible. It helps immensely, since you can use the gift card for any purchase and you will also receive support from the platform in case there are any problems.

Should you use Buysellvouchers.com to buy gift cards online?
Buysellvouchers.com is an extraordinary platform that makes it easy to buy gift cards for a variety of online services, all with help from cryptocurrencies. It's one of the best and simplest methods you can use to buy digital products or even real-life items with the use of bitcoins and other crypto. Buysellvouchers.com makes the entire purchase secure and very professional. You can learn how to buy gift cards online very fast, and you also receive all the support and assistance you need. Buying gift cards for the most popular online shops have never been easier, so don't hesitate and give Buysellvouchers.com a try right away!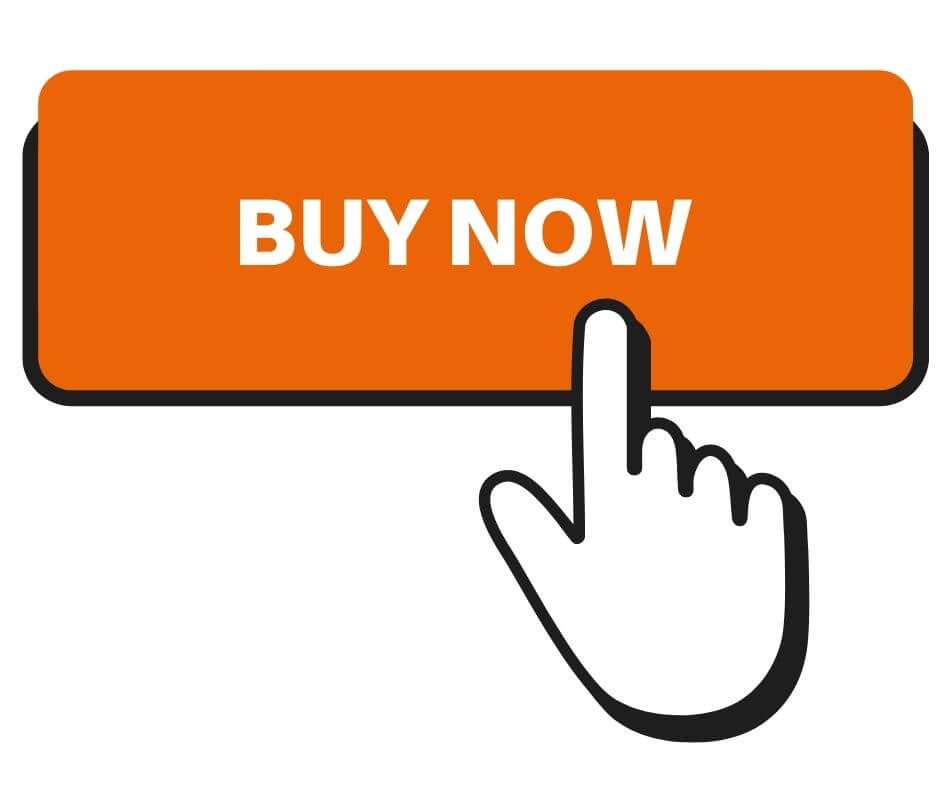 The Previous Articles:
- What is Perfect Money voucher and how does it work?