10 Reasons why to sell gift cards on the Buysellvouchers marketplace
Finding where to sell gift cards is extremely important if you want to generate some income. With that being said, if you want to figure out where to sell gift cards, you may want to try the Buysellvouchers marketplace.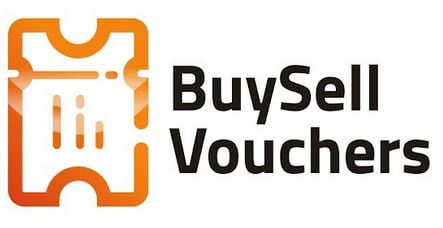 Buysellvouchers has been online for a very long time and it continues to stand out with its unique features and amazing value. With that in mind, we created a list with the reasons why Buysellvouchers is the very best place to sell your gift cards and vouchers.
Reliable platform, works since 2012
One of the core advantages of Buysellvouchers is that this is a reputable website. It was created in 2012, and it has managed to grow and expand over the years. It really shows that yes, not a lot of websites have the longevity and value that this site has.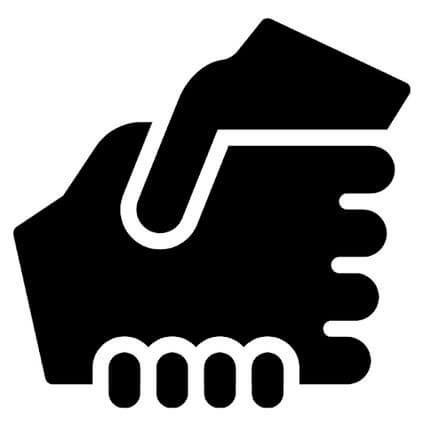 That's the true thing that makes it incredible and unique, all you have to do is to check it out for yourself and you will be quite impressed with the features that it provides. Moreover, this is a place where to sell gift cards fast, since Buysellvouchers do have a lot of great clients and it conveys an incredible range of benefits. Which is why this comes as highly recommended, just use it as an advantage as quickly as possible.
Non-commission sales
What you will like about Buysellvouchers is the fact that it offers non-commission sales. This is a rare feature compared to similar trading platforms.

This is definitely a strong reason to choose the Buysellvouchers gift card marketplace among similar platforms.
Many categories to choose from
It's important to note that when you identify where to sell gift cards, you may choose Buysellvouchers because it has so many categories to choose from. The categories supported here are prepaid vouchers, restaurants, ebooks, software, mobile communications, games, gift cards, VOIP and other.

Additionally, you can opt for products like Vodafone or Orange, virtual credit cards, as well as Google Play, App Store, Netflix, iTunes, Uber, Sephora, Ikea, Razer Gold, Plati, Roblox, Origin, Newegg, Nimbuzz, Rebvoice, Microsoft Windows, Alldebrid, PlayStation (PSN), Letitbit, Luminar, Xbox, SmileTV, Norton, Nintendo, Noodle, T-mobile, buy Free Fire Diamonds, Vodafone, Blizzard, Webmoney, Skype, Starbucks, Walmart, eBay, Amazon, Target, Adidas, Nike, Nymgo, CryptoVoucher, Spotify, Turbobit, American Express, Three, Steam, Visa, Mastercard, Perfect Money, Facebook and so on. That means there are tons of options to keep in mind, and you will be quite amazed with the vast range of options to focus on.

Here you can see the product catalog: https://www.buysellvouchers.com/en/site/map/
Simple registration process
Buysellvouchers has a very simplistic registration process. Signing up for the website takes around 60 seconds, and it's also really easy to do. There's no credit card required to sign up, which is great because it's a very fast and efficient system to focus on.

At the same time, you can use your Gmail account, so there's no reason to worry about this taking a lot of time or not being convenient. The entire process is really fast and dependable.
Convenient and easy to use
Every account has 6 main categories you can browse and use at your own leisure: Dashboard, Transactions, Wallet, My products, Profile and Settings & Security. The fact that you get a simple interface and a wonderful way to use everything is what really sets Buysellvouchers from other places where to sell gift cards.
Simple selling process
The way you sell on the Buysellvouchers gift card marketplace is very simple and easy to understand. It's all about making sure that you share the right product information, while connecting with customers in an adequate manner. As soon as you do that, results can be very impressive.

·Go to the account preferences, choose My Products and pick Add New product.

·You can choose the product category based on what you want to sell.

·Then you can insert the product value, currency and price.

·Once you do that, you can add the product name, description and the desired image which is representing the product.

·You can choose the payment system that you want to be used when selling gift cards.

·You can select how you can enter the gift card code.

The entire sales process is convenient and simple, and it's designed to make the process as simple as possible. That's why you have to give it a try for yourself and see if you can sell on the platform. You will find that it offers amazing results, and the process itself is among some of the best every time. That's what makes it well worth it in the long run.
Instant or manual gift card delivery process
Another great thing that shows this is the right place where to sell gift cards is that you can send the codes instantly (automatic mode) or manually, depending on how you want it to do.

At the end of the day, you should be able to choose how to sell stuff, and which delivery method is more convenient for you.
Anti fraud system
When you figure out where to sell gift cards, it's crucial to use a place that's secure. Buysellvouchers is doing a great job in this are because it has an anti fraud system in place right from the start. What that does is it helps filter the rogue users and it just makes the experience better every time. Buysellvouchers always try to take care of and support reliable sellers.
Support for cryptocurrency and e-currency
On Buysellvouchers, you can sell and buy with cryptocurrencies like Litecoin, Ethereum, Tether TC20 and Teher ERC 20, as well as Bitcoin.

The platform also offers support for e-currencies like Advanced Cash (Advcash), Webmoney, Perfect Money. Being able to buy and sell with the desired digital currency is what really makes it different, and the benefits as a whole are always very impressive.
Live support
One thing to note about Buysellvouchers is that it offers live support. Live support work time is between 8.30 and 19.45 UTC time.

That's one more cool thing about Buysellvouchers, the fact that this is a platform focused on sellers and buyers alike. Buysellvouchers continue to grow and the sooner you sign up as a seller, the sooner you will be able to build your reputation and earn revenue.
Complete support for 7 languages
Sometimes you just want to sell in your local language. If you don't know English and just want to sell in your language, any multilanguage support is always helpful. And that's the thing that makes Buysellvouchers such a great option in the first place. Here you can use the website in Arabic, French, Chinese, Spanish, Russian, German and English. It's always great to have options, especially when it comes to doing business online. We like this approach because it's efficient, it gets the job done super nicely, and the benefits as a whole are always great. We recommend using this system because it's an amazing one, it always conveys a tremendous quality and value, and at the same time it delivers convenience for customers too. That's why you really need to at least check it out.
Conclusion
We recommend using Buysellvouchers if you are looking for where to sell gift cards. This is the ideal place with all the features you want, the protection you need and the numerous extras which make selling voucher and gift cards a breeze. You want to at least check it out for yourself and see how it all works. In the end, the benefits are second to none, and you will be more than happy with the process.

The Previous Articles:
- How to use an eBay gift card

- We have added a new category – Restaurants

- What is Perfect Money voucher and how does it work?

- We have added a new payment option – Tether TRC20

- How to buy gift cards online: BuySellVouchers experience