Cash out gift cards by cryptocurrency or e-currency
One of the great things about buying and selling stuff on the Buysellvouchers marketplace is that you can easily cash out gift cards in the form of various currencies. So you can easily cash out gift cards in e-currency or cryptocurrency if you want, with results being second to none. This is a great idea because it really pushes the limits and it provides a vast array of results, especially if you are a beginner in the crypto world. Thankfully, a website like BuySellVouchers can help you cash out the gift cards and it does convey some really good benefits, if you use it properly.
Why should you cash out gift cards with crypto or e-currency?
Cryptocurrency and e-currency continue to gain up in value. So it's a very good idea to acquire gift cards and sell them for crypto. It makes a lot of sense since it conveys a much better return on investment and the value is actually quite impressive every time. It will take a bit of a trial and error to narrow down what you need, but with this approach you can always cash out and increase your cryptocurrency portfolio. That's what makes it the ideal option, since you can start keeping crypto with the idea that it will go up in value.
What categories is BuySellVouchers covering?
When you want to cash out gift cards, you want to ensure that the website you are using is actually able to help you cash out everything without a problem. That's the major benefit with BuySellVouchers. It has a plethora of different categories to choose from, which include restaurants, ebooks, software, mobile communications, file hosting services, prepaid vouchers, games and gift cards, even VOIP as needed.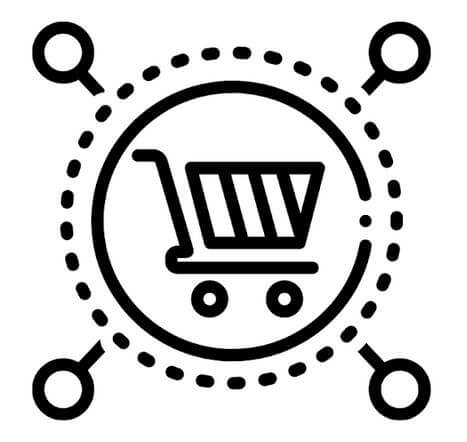 Add to that the fact that new categories might be added in the future, and you get to see how expansive the website really is. That means you are able to sell gift cards for all of these categories, which in the end adds up to help you generate more business and profits.
Which are the most popular products sold on BuySellVouchers?
There are a variety of categories that sell very well, but generally you will notice that when you cash out gift cards, you will have a multitude of best selling products among many others. One great example would be Google Play, and you also have iTunes, Skype, Amazon as well as Turbobit, Spotify, eBay as well as Starbucks.
Other products include Vodafone, Orange France, virtual credit cards, virtual numbers, T-Mobile, Target, Ikea, Uber, Sephora, Nike, Adidas and many others. As you can see, you can easily cash out gift cards in a variety of different options, and it's up to you to figure out what works and the value that you can receive. That's what makes it worth it and the benefits are indeed extraordinary. After all, you will find yourself selling a bunch of gift cards to users and they will enjoy them quite a bit. The selection is amazing, and that's exactly the thing you want to pursue.
Supported payment systems
Maybe the best thing about BuySellVouchers is the fact that there are a multitude of payment options to choose from. It's great if you cash out gift cards, but it also helps users because they can pay in a variety of different ways. That alone helps bring in much better results and the work quality is second to none. You have e-currencies like WebMoney, AdvCash, Perfect Money. When it comes to cryptocurrency, BuySellVouchers does include support for Bitcoin, Ethereum, Litecoin, as well as Tether ERC20 and TRC20. Another advantage here is the fact that all the payments are processed fast. When you cash out gift cards, you always want to receive your money fast and not have to wait for a whole lot. That's ideal and it's exactly what is happening here. You will be very happy with the way it all works together and the benefits are definitely incredible in the end.
How can you sell gift cards on BuySellVouchers?
The way the website works is very simple and easy to understand. You just need to follow a few simple steps:
·Go to your account, then select Account Preferences.
·Choose My Products/Add New Product
·Then you want to choose the category and product you want to sell
·Pick the product value, and then how much you want to sell it for. You can add a bonus percent if you want, but that's optional and not mandatory.
·Add the product image, and a description for it. Usually, this can be around 50 letters or characters, depending on the product.
·Then you can choose the payment options you want to access for your product. In our case, you want to choose e-currencies like Perfect Money, Webmoney or AdvCash if you want. Additionally, you can pick any of the cryptocurrencies available like Bitcoin, Litecoin, Ethereum or Tether.
·You must add the gift card code, or you can send it manually to the customers once they place an order, that's all up to you.
As you can see, it's very easy to cash out gift cards as a seller on BuySellVouchers. The entire process is very seamless, and it conveys the right results and value, without having to worry about anything. It does take a bit of a trial and error to narrow down everything and insert the right info. But once you get used to it, you can earn quite a lot of money and constantly sell here. Plus, you can easily cash out gift cards for a profit, and that's all that matters in the end.
How can you buy gift cards on BuySellVouchers?
·Enter the website, create an account and then choose the Gift Cards section.
·Pick the right category and product type. Then you can browse the list based on what you want to buy.
·Choose one of the products, then you can choose the currency you want to use in order to buy. You will have to insert a valid email and verify by writing the numbers/code before you enter the checkout phase.
·The payment is processed, and either you will receive the code automatically if it's stated by the seller, or they will send it within 12 hours (manually).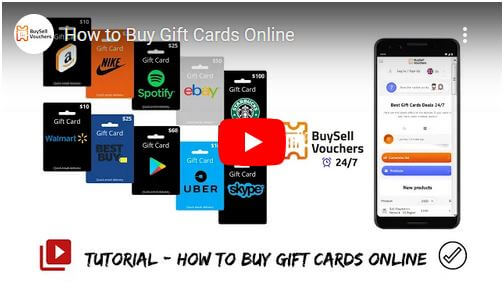 Why should you choose BuySellVouchers?
BuySellVouchers is an international platform and it can allow people from all over the world to cash out gift cards or sell quite a lot of items fast and easy. It's extremely efficient, dependable and reliable, and it was created in 2012. Since then, the platform has continually expanded to not only improve the user experience, but also provide new methods to cash out and earn money.
It also offers a very fast buying experience to customers. You have access to a vast range of products to choose from as a client, and the checkout process is very simple. That's what makes it very convenient and among one of the best ways to buy any kind of gift cards and vouchers online.
Moreover, this is a platform that doesn't have any commission on sales. So if you want to sell stuff or cash out gift cards, you can easily do that. It just makes things a whole lot better and easier, and results are always second to none. To make things even better, buyers can have discounted gift cards. While discounts will vary based on the seller, you will have discounts up to 45%, which is great since it conveys a whole lot of value and an incredible set of results every time.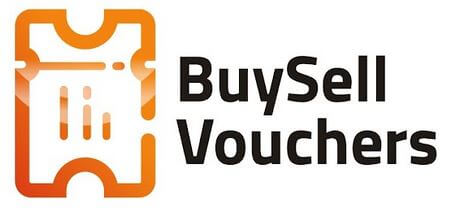 Additionally, you can sign up in just 60 seconds and that does help immensely. Add to that the fact that you can easily sell gift cards for cash, and make quite a lot of money if you want to do this often. The website doesn't require any credit card information if you want to register, which is great, and that alone is a great thing to keep in mind. It's also important to note that you can choose from a multitude of gift card categories, and all of them are great to browse and sell for.
The fact that there are a plethora of different payment methods is also great for BuySellVouchers. It just offers the users a great choice, and you don't have to worry about not having a payment system that's supported. You are bound to find one that's ok for you.
Conclusion
As a whole, if you want to cash out gift cards, BuySellVouchers is the right website for you. It's known to bring in a lot of value and some incredible results. It's also a website that's really easy to use, and you will have no problem to cash out gift cards very quickly regardless of their nature. Test it out and give it a shot today!
The Previous Articles:
- How to use an eBay gift card

- We have added a new category – Restaurants

- What is Perfect Money voucher and how does it work?

- We have added a new payment option – Tether TRC20