Simple Video Tutorials - How to Buy or Sell Gift Cards on BuySellVouchers.com
In this video tutorials, you will learn how to buy or sell gift cards on BuySellVouchers.com (gift cards, coupons and vouchers trading platform).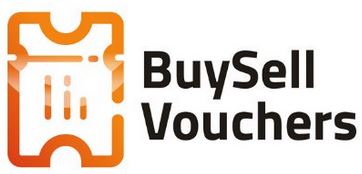 Benefits of BuySellVouchers.com online trading platform:
- For Sellers. Non commission Sales!
- For Buyers. Discounts up to 35%!
- Reliable since 2012.
The use of a platform is simple and it's free!

Here you will find a simple tutorial how to buy a gift card on BuySellVouchers.com:

Here you will find a simple tutorial how to sell/add the gift card for sale on BuySellVouchers.com:

BuySellVouchers.com is an online market place for gift cards, coupons, gift cards certificates and vouchers buyers and sellers all around the world.

Available gift cards, vouchers, gift cards certificates and coupons: Google Play, Amazon, Itunes, Skype, Ebay, Starbucks, BestBuy, Uber, Nike, Spotify, Walmart, Steam, Razer, Adidas, Target, Microsoft, Netflix, Alldebrid, Letitbit, Turbobit, Dellmont, Poivy, Betamax, Neteller, Cashu, GoDaddy, Skrill, Airbnb, Google Ads, Facebook, Sephora, Ikea, 12Voip, Rebtel, Rebvoice, Fring, Nimbuzz, FastVoip and many others...
You can suggest new gift cards, vouchers or coupons to add on the BuySellVouchers market. Support will check your suggestion!

The BuySellVouchers.com gift card trading platform has been operating successfully for over 8 years and continues to develop.
The accepted payment methods: Advcash (Advanced Cash), Perfect Money, WebMoney, BuySellVouchers Token, Bitcoin (BTC), Litecoin (LTC), Tether ERC20 (USDT), Ethereum (ETH) and many others (Credit Cards, PayPal…) coming soon.

So what are you waiting for?! Join buyers and sellers from all around the world at the one of the biggest online markets for gift cards, vouchers and coupons.