What Is Ebay Gift Card And How Does It Work?
The amazing eBbay gift card is available and can be used or redeemed for exciting offers. But the gift card about which we all are excited, by whom is it offered - by eBay? Yes, it is. eBay (www.ebay.com) is an online platform for shopping which is best known for auctions and other product sales.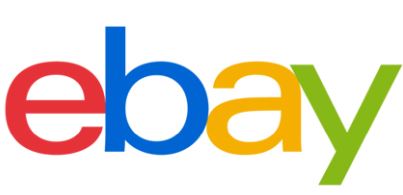 Many online merchants use it as a sales channel. It is available in various countries and one can search for the products which are available in the local area, nationally and internationally.

eBay is the best option for buying and selling anything. From the sporting goods to electronics, they have almost everything. If you are the lucky shopper who has got an eBay gift card then it's time to use it. But before that, learn what is an eBay gift card?

What is an eBay gift card?
eBay gift cards are perfect gifts and you can gift them on any occasion. The eBay gift card can be used for shopping various items of electronics, toys, home and garden, motors, art, sporting goods and much more.

Make sure you have a balance on eBay gift card as only this card can offer you a series of options. Whether it is something unique or any general item you want, eBay has everything that you need for any occasion or gift.

Get ready to shop from a billion number of items in motors, toys, electronics, and lot more as mentioned above. The best part, the eBay gift card policy states that they never expire and they don't charge any fees from its user too. Enjoy shopping today.

How does eBay gift card work?
eBay gift card works only if you have a US registered account of eBay, a shipping address of US. This card is also non-transferrable. It cannot be redeemable or refundable for cash. You have to keep your card safely as you do it for your cash.

This eBay gift card only works when it has a correct 13 digit redemption code which is used during the checkout. The card can take around 4 hours for the gift card to be properly activated or for redemption.

What is the aim of the eBay gift card?
The main objective of the eBay gift card is to allow all users to enjoy its services for free. This card works like a pre-paid card when you get an eBay gift card from someone special, you can buy anything that you like, but make sure - it should have enough eBay gift card balance.

Where can Ebay gift card be used?
The eBay gift card can be used and only redeemed at the checkout of eBay.com. This means you can only pay for the items which are listed on the official website of eBay when you make a payment through PayPal.

However, there are some limits on redeeming them, including the time & limits of spending threshold. Moreover, these gift cards can be used for purchasing other gift cards of eBay, the gift certificates, 3rd party gift cards, paper money, coins, coupons or even the items which are considered as bullion (Example silver, gold, ingots, bars, etc.).
What does eBay gift card code consist of?
The eBay gift card can be purchased in two forms. It is available in a digital gift card form where the receiver gets an email along with a 13 digit redemption code instantly.

The other one is - you can go for a classic gift card wherein a physical card is sent through an email and no charges are charged for shipping. This 13 digit code is your eBay gift card number.

What is the value of the issued eBay gift cards?
The value issued for these eBay promo code includes, $10, $15, $20, $25, $30, $35, $40, $45, $50, $100, $150, $200 and $1000.

You can also lookup for your eBay gift card check balance online. For example, if you have a $200 gift card, it is not necessary that you have to use this amount at once, you can shop for $100 and can use the gift card with the remaining balance of $100 later.

Where can I check if the eBay gift card code is valid? Is it possible?
The only way for checking the validity of its promo code for an eBay gift card redeem is entering the code on the final checkout of ebay.com. If it displays it as invalid then it can be due to following reasons:

- You must have entered the wrong eBay promo code.

- The eBay gift card balance checking should be performed, it might be over and you might have forgotten.

- Your eBay gift card activation is not done. Yes, this can also be the issue as eBay gift card takes at least four hours for activation.If it is not activated, the gift card cannot be used.

How to use eBay gift card code?
You can make the payment for your choice of items on ebay.com, with this gift card. If you are the one who is looking out for the answer to the question, how to use eBay gift card, then you should have your US registered account and must have a shipping address in the US where that particular item is supposed to be delivered.

You can easily shop on the ebay.com and can make use of eBay gift card for paying merchants that accept PayPal.

Here learn how to use eBay gift card:

- Log in to the eBay account.

- Click on Pay now for your item that you are buying.

- Enter the 13 digits of your unique redemption code and click on the option of "Apply".

- Click on the option of "Continue".

- Log in safely to your account of PayPal.

- Review your payment details and click on the option of "Confirm & Pay".

Remember:

- If your eBay promo code doesn't cover your total price of the purchase, you can pay a different amount through your credit card and bank account.

- The maximum payment as an individual you can make as per eBay gift card policy is $1000.

- In case you have received the redemption code online, you need to copy & paste it in the box of "Redemption".

- You should have your eBay account for using your gift card.

- If you are doubtful over as do eBay gift cards expire, then the answer says that these gift cards of eBay don't have any expiration dates and don't charge any hidden fees.

Is it possible to use eBay gift cards worldwide? Are there any usage restrictions?
The eBay gift card can be used only on ebay.com. Thus, no matter where you are living, for placing an order you should have a US registered account of eBay, PayPal account and a US address for shipping.

You should be careful here because whatever you will buy from ebay.com, those items will be sent directly to the US shipping address only.

Is there any expiry term for eBay gift card?
No, there is no expiry date for the eBay promo code.

What to do in case you want to return the item bought through eBay gift card?
If you want to return any item which you have purchased through eBay promo code, then the eBay gift card refund is credited back to the eBay gift card.
What to do in case of wrongly scratched eBay gift cards?
You need to gather the following items and information and contact retailer from where the eBay gift card was purchased:

- Name, email addresses & phone number.

- The picture of your gift card where redemption code is written.

- The picture of purchasing receipt for a gift card.

- The account name of eBay.

If legible, the redemption code of gift card.

Other terms and conditions of eBay gift cards:

- They are non-refundable.

- They are non-transferrable.

- Can never be redeemed in cash.

- They never expire.

- There are no hidden charges.

What if your order is less than the amount of your eBay gift card?
Well, this is the most frequently asked question. After using the gift card, if any of your balance is remaining on your card, it gets attached to your account of Ebay. For redeeming the balance, just enter the 13 digit redemption code during checkout, and make sure you use the same account of ebay which you used for your previous purchase.

Buy and Sell eBay gift cards for Cash!
If you are interested to buy eBay Gift cards at discount or sell them for cash, then you should visit BuySellvouchers.com. This is an online market place for gift cards buyers and sellers all around the world. Here you will be able to buy or sell different kinds of gift cards and vouchers, like Itunes, Skype, Walmart, BestBuy, Perfect Money, WebMoney, Plati, Steam, Amazon, Uber, Google Play, Cashu, Neteller, Skrill, 12Voip, Poivy, Dellmont, Nymgo, Facebook, Starbucks, Spotify and many more. For some of coupons you will find discounts up to 35%.

The accepted payment methods: Perfect Money, WebMoney, Litecoin, Bitcoin, Advcash, Ethereum, Tether ERC20, Tether TRC20.

Conclusion
The official website of eBay (ebay.com) allows all the sellers for displaying their items in one place. You as a buyer can visit the official website anytime if you have the exciting eBay gift card. Yes for buying the items as per your gift card value, you don't need any cash. You can use the eBay gift card for making quick purchases. This can be the best gift for your friends and family on your upcoming festivals or their birthdays. This eBay gift card works fairly and allows all the users to enjoy the best offers anytime because these gift cards come without any expiry dates.