What is Steam Gift Card and how does it work?
If you're looking to buy games it's always a very good idea to use trustworthy websites that you can always rely on. With the right approach and true focus on value you will have no problem getting the outcome you want whenever you need it the most. But that means creating a Steam new account and playing games as you see fit. Thankfully, with the Steam Gift Card you can get games and enjoy the experience in a great manner without worries. Here are some of the best tips and features that you should consider focusing on as fast as possible.

What is Steam?
Steam is a very popular platform focused on offering people access to the best and latest video games on the market.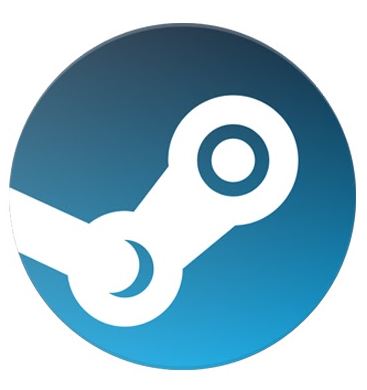 The primary focus for Steam is to bring customers a great experience by bringing in some of the coolest games on the market. They also have sales from time to time, you even have all kinds of systems like browsing games and exploring all the numerous features. Everything is done naturally, it gives you great results and you can enjoy the way it works in no time.
Once you buy a game on Steam, it's yours to own. You can download it as many times as you want, delete it and so on. Keep in mind that some games have their own limitations like number of activations, so you have to stay away from that kind of situation and actively find a way to make this work in a reliable and professional manner.
About Steam Gift Card
The Steam Gift Card is a gift card that you can receive or buy online. The idea is simple, you have the Steam Gift Card codes on the back of the card and then you go to https://store.steampowered.com/account/redeemwalletcode and redeem it. The process is designed to be seamless and the best part is that you will have no problem getting the results you want regardless of the situation. The Steam card number will differ based on the experience and situation, but it's always designed to offer the ultimate experience and great results without that much of a hassle.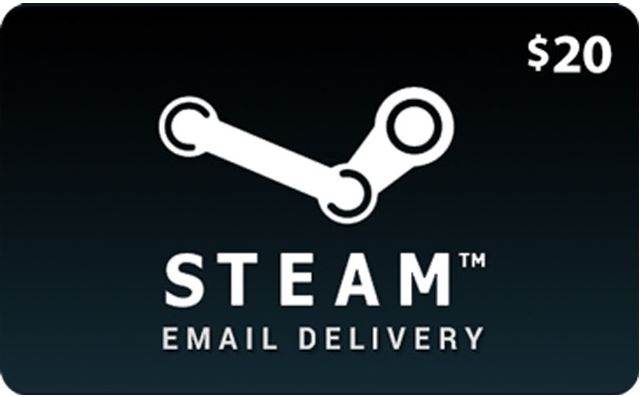 That alone clearly goes to show the amazing attention to detail and great experience you can receive here, which is what you really need at the end of the day.
Once you know how to use the Steam promo code, you can get it online and insert it in the Steam client. If you have it there, it will be in the wallet and you can use the wallet money as you see fit. The thing to remember here is that even if you go over the wallet amount, you can add the remaining money via credit card or any other supported system. It really helps a lot and it will bring in front some astounding results without any hassle. You will be quite impressed with the outcome since you can buy anything you want without worries. Thankfully, the Steam Gift Card activation is fast and you can even go with a Steam Gift Card exchange if you want to share your card with others in no time. This is the type of results you have always wanted, all you need is to check it out and it will totally be worth it in the end.
What is the aim of the Steam Gift Card?
The main idea with the Steam Gift Card is to make it easy for you to buy games on Steam without having to use a credit card or any other external purchasing system. It can definitely be a stellar opportunity and if you use it right nothing can stand in your way. The thing to keep in mind here is that it does take a bit of time to get used to it, but the payoff alone can be second to none.
Depending on where you get the card, you might receive Steam Gift Card customer service. But if it's a gift, you will not really get any support. That's why you need to rely only on the companies which you can trust. This way you limit any issues and the results will always be great. Otherwise you will have problems and that's definitely something to focus on all the time. Just consider all the possible issues that can arise and you will be more than ok.
Where Steam Gift Card can be used?
The Steam value for these cards differs based on what value you want to purchase. And it's important to know the Steam how to refund option if you are gifting a card. You won't be able to refund the card if you didn't get it yourself, that's how the system works. But you can go to the customer support in case the Steam Gift Card not working problem appears.
As for where you can use the card, this can only be used on Steam. You might want to use it on other platforms but it's not possible to do that unfortunately. It's a Steam Gift Card after all. So the Steam Gift Card locations are only on Steam. But since Steam has multiple regions, the card might be locked to a certain region. So there is a possibility that this card might not work for your region.
What does Steam Gift Card code consist of?
The Steam Gift Card activation will show you this card only has numbers. It's a very specific set of numbers that was assigned to a certain value. The Steam servers have all the codes in there, and as soon as you activate it the results will pop up and you will get to see this in no time and without a problem. The Steam Gift Card is very convenient to use, and you can see all the information on the card or on the Steam store.
What is the value of the issued Steam Gift Cards?
The Steam Gift Cards can be $10, $20, $50 and $100 for the regular ones you can see physically in stores. The digital ones can be customized, but values will still be the same. There are some promotional cards at other prices, but for the most part you will be stuck with these values, which is more than ok.
Where can I check if the Steam Gift Card code is valid?
Just enter the Steam Gift Card in the link we listed above, and if it's correct you will receive a pop up. The pop up tells you exactly what you activated and what's in the gift card. Or it will show an error and you have to figure out where the error comes from.
Is it possible to use Steam gift card worldwide? Is it accepted worldwide? Are there any usage restrictions?
Most of the time the Steam Gift Card is not usable worldwide. That's because Steam implemented systems to prevent abuse from different regions. Every region has its own price range, some are more expensive than others even if it's the same game. For example in Europe all games are in Euros and that means they are way more expensive when compared to the US.
The same thing happens also with Steam Gift Cards. The cards are a bit more expensive than usual for the most part. So they will be in the local currency. The first thing you want to do is to know what region you pertain to and then buy cards only from that area. This way you prevent any issues that can arise and it will just be a much better experience because of it.
Is there any expiry term for Steam Gift Card?
Normally the Steam Gift Card will not have an expiry date. At some point they did expire in 5 years, but according to the local laws there shouldn't be an expiry date for the most part. It's a good idea to not keep the card unused for a very long time anyway. You can add it to Steam and just keep that amount in the wallet. The money will be tied to your account and no one will be able to use it. It doesn't make sense to keep the card unused, but if you want to do that, it's possible. Remember that Steam doesn't allow more than $2000 in your account at any time, so avoid stacking up cards above that amount.
Buy or Sell Steam Gift Cards for Cash!
Do you want to buy Steam Gift Card by discount? Or maybe you want to sell your Steam Gift Card for Cash? Then you need to search for online marketplace which allows to buy, to sell or to exchange gift cards online. One of these platforms where you can do such a thing is BuySellVouchers.com. It is a well known online trading platform for gift cards, coupons and vouchers. At this platform, you will find all the most famous gift cards and vouchers, like - Itunes, Amazon, Skype, Google Play, Walmart, BestBuy, Ebay, Microsoft, Skrill, Neteller, Uber, Spotify and many others. By just a few clicks you will be able here to trade your gift card for e-currency or cryptocurrency - Perfect Money, Advcash, Bitcoin, Litecoin and many other coming soon. For buying a gift card you do not need even be registered on this platform, and purchase is free of charges - 0%. But if you will sell your gift card, then commission will be only 1% from the deal value.

Here you can find the instruction how to buy vouchers and gift cards on BuySellVouchers.com:

In conclusion, it should be noted that using a Steam Gift Card is the best way to buy the games you want without a problem. It's convenient, simple and you will be able to gift the Steam Gift Card to others if you want too. Thankfully the Steam Gift Card how it works system is really easy to understand and everyone can use it. You should totally check it out and enjoy it!