What is an Amazon Gift Card, and how does it work?
Amazon is one of the most popular online stores in the world. It has more than 300 million active users, out of which 197 million visit the store every month.
And to make things even more interesting, 2 out of 3 Americans most likely have bought something on Amazon at least once! So as you can see, Amazon is an extraordinary online store with lots of products and clients. This is why they want to make it easy for customers to gift something to a friend? That's how the Amazon Gift Card came to be. In this article we will talk about Amazon Gift Card, how to use it, Amazon Gift Card redeem and all the info you need to use this type of card the right way.

What is Amazon Gift Card?
The Amazon Gift Card, also known as an Amazon Gift Voucher in some countries, is a prepaid store value card that you can share with others. Simply put, this card contains a code that a person can add to their Amazon account.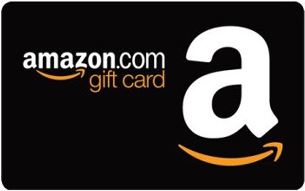 And upon doing that, they will have a certain amount of money they can spend. It's one of the best and most creative ways to share a gift with someone. But in this case, you just top of their account with a certain amount of money and let them buy whatever they want.
You can use an Amazon Gift Card in a variety of situations, it can be great as a way to offer someone a present. There are companies that use Amazon Gift Cards to pay people for their work. Usually this is valid for many places where you complete tasks online. Either way, the Amazon Gift Card code is very handy, and you can use it to acquire real-life items, which is very good.


Who makes it and where can it be used?
The Amazon Gift Cards are created by Amazon themselves. The company shares these cards with customers. And you have multiple options when it comes to sharing the gift card. You will need to visit https://www.amazon.com/gift-cards/, as here you can create the type of Amazon Gift Card you want. The Amazon Gift Card unused codes will remain valid for a while, however you need to tell the person in question to use the code as fast as possible.
You have 3 main gift card options. The simplest one is to send it directly to the Amazon account of a person you know. Or you can receive the code and print it at home as you create your own gift for your loved on. Then there's also the option to have Amazon send the gift card via Mail. It's convenient, professional and it works extremely well. So if you were wondering which is the Amazon Gift Card how to get options, these are the most important ones to think about.
What occasions can you use the Amazon Gift Card for?
You will notice that the Amazon Gift Card with discount can be used for a birthday, for congratulating people or even at the workplace. Simply put, if you want to share a meaningful gift that other people will enjoy, this is a great way to do it. There are some great Amazon Gift Card deals at times too, so you can get a tremendous value for money and also be thoughtful with others.
What does Amazon Gift card code consist of?
The Amazon Gift Card is a voucher code written on a card. It's really easy to access the code, and you can share it with anyone you want without a problem. The great benefit with using an Amazon Gift Card is that you can choose any gift card amount you want and share it with your family or friends if you want. And you can find the companies that offer Amazon Gift Card sell prices which are very convenient and affordable. There are definitely lots of options.
What is the value of the issued Gift Cards?
What's very interesting about Amazon Gift Cards is that you can add in just about any value you want for them. There are predetermined values however, like $5, $10, $25, $50, $100, $150, $200 and so on. Depending on the option you choose when you create the Amazon Gift Card, you might be limited to certain values. One thing to note is that the maximum value of any Amazon Gift Card number is $2000. You can add any value up to that amount, but not more.
For example, the card in a black gift box is limiting you from $25 to $2000. The gift card in a birthday box can be upwards of $50. If you want the gift card in a mini envelope, then the value ranges from $10 to $2000. The e-gift cards will be anywhere from $5 to $2000. The good thing is that you can create your own Amazon Gift Cards for cash as we mentioned earlier. And you can add in the value you want without any worries or limitations. It's easier, simpler and it gives you more convenience, which is mandatory in a situation like this.
Where can I check if the Amazon Gift Card code is valid?
You can receive an Amazon Gift Card from anyone, so it's important to find a way to test the card validity. Unfortunately, Amazon doesn't have any way to test the card validity. The only thing you can do is to redeem the card. And that's where you will see if the card is actually a valid one or not. It's important to understand that because once you get a card, the only thing you can do is to redeem it and see whether the code works or not.
If the code is valid, then the amount shown on your Amazon Gift Card will be added to your account balance. And you won't have to use your credit card or anything to buy, they will just add your amount to the overall balance. When you buy something with the Amazon Gift Card, then all the info will be added there. It's convenient, fast and a reliable way to get the results you need.
How to use Amazon Gift Card code?
The redemption process is actually not that challenging. You just have to complete a few simple steps:
- Login to Amazon and then visit https://www.amazon.com/gp/css/gc/payment/view-gc-balance. Here you have the option to redeem a gift card.
- Locate the claim code option at the back.
- Use the Apply a Gift Card to Your Account option.
- Enter the code, Apply to Your Balance and that's it, the code will be redeemed!
What makes it easy to use the Amazon Gift Card is that you can add the card info in no time. And to make things even better, you can use the Amazon Gift Card exchange to share gift cards with others if you want a certain value or if you just want to sell the card you received!
Is it possible to use gift card worldwide?
No, unfortunately, that's unavailable. There are localized Amazon stores all over the world. And the code you generate in the UK store will only be available in the UK store. You will not be able to redeem a code in the US store if it was generated in the UK. You are allowed to use that code only in the store it was created. And even if you are away from that country right now, you can still buy digital items.
What can I buy with it?
The great benefit with the Amazon Gift Card is that you can buy anything. It's just like real money, only shared by someone with you in the form of a voucher. And the fact that you won't be limited to a certain product really helps a lot here. You can plan your purchases without a problem and results will be very good every time.
Can you sell your Amazon Gift Card?
Of course, you can find an Amazon Gift Card exchange and sell your card there. At the same time, if you want, you can also find an Amazon Gift Card store online and buy the card from there. You can get one from Amazon, but there is a special store which can give you any Amazon Gift Card value you need if you pay accordingly. And you might even get a discount.
Buy and Sell Amazon Gift card for Cash
If you have unwanted gift card or maybe you want to buy Amazon gift card with discount, then BuySellVouchers.com will be the best choice for you. This is online trading platform for gift cards and vouchers. Here you will be able to buy many popular gift cards (Itunes, Google Play, Amazon, Walmart, BestBuy, Uber, Ebay, Skype, Steam) with great discounts or you can sell your gift cards for cash. If you have an unwanted gift card, then this will be one of the best places where to exchange it for cash. BuySellVouchers.com accepted payment methods - Advcash (Advcanced Cash), Perfect Money, Webmoney, Litecoin, Bitcoin, Tether ERC20, BS Token and many others coming in future.
Here you can find the tutorial with instructions how to buy gift card online:



Conclusion
We believe that using an Amazon Gift Card is one of the best ways to start shopping online. You can share this card as a gift for someone you love or appreciate. Or you can actually use it to pay people for something they helped you with. This is a great, unique way to make someone happy. And the best part is that they are not limited to certain items, they can buy anything they want within the allocated amount!