Congratulations to Our 37th Gift Card Giveaway Winners!
We are excited to announce the 10 lucky winners of our 37th gift card giveaway, who will each receive a $10 Steam gift card.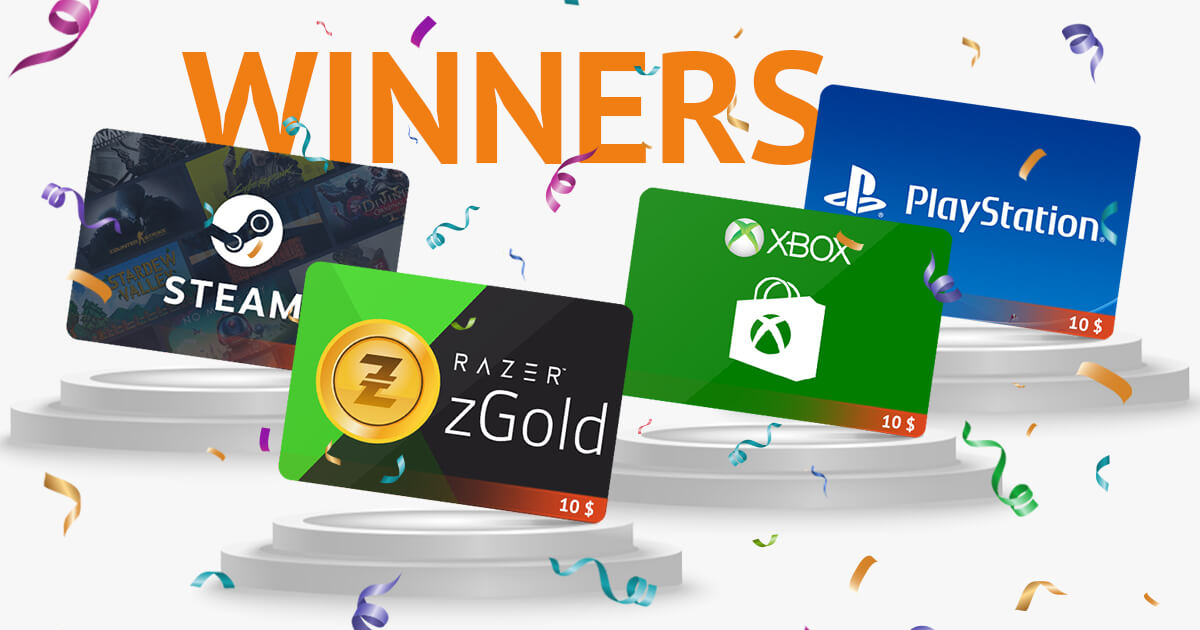 Congratulations to:
1. Madav Rase
2. Rock Rock
3. Keller Helen
4. Abutahar Khan Abutahar Khan
5. Md Mostafijur Rongpur
6. Sanjina Akter Laki
7. Khan Mohammad Lokman Mahadi
8. স্বপ্নের রাজকুমারী
9. Krimou Belabbes
10. Israel Anthony
Gift cards will be sent to the winners within 24 hours. We hope you enjoy your prize and thank you for your continued support!
For those who didn't win this time, don't worry! Our next giveaway is just around the corner. Starting in 1 week. Stay tuned for more details on how to participate.
If you're looking for more ways to treat yourself, why not check out our selection of gift cards available for purchase? We have a wide variety of options to choose from, including Razer Gold, Amazon, Steam, FIFA coins, Free Fire, Spotify, PlayStation PSN, iTunes, Jawaker, Amazon, Roblox, Valorant, PUBG, Fortnite, Nintendo, Apex Legends, Google Play, Mobile Legends, Uber, Twitch, Zalando, IKEA, Netflix, League of Legends, Xbox, and many more. Buysellvouchers will be the best place to buy gift cards with crypto. Also, don't forget that you can sell gift cards on our marketplace. Our commission is only 1%.
Stay tuned for our next contest where you'll have the chance to win even more amazing prizes. Thank you again for choosing BuySellVouchers, and we hope to see you again soon!
NOTE: The 38th gift card giveaway will be available in a week.
Here you can find discounted Steam gift cards:
https://www.buysellvouchers.com/en/products/list/Gift_cards-Steam_Gift_Cards/