The 10 Winners of the 17th Gift Card Giveaway!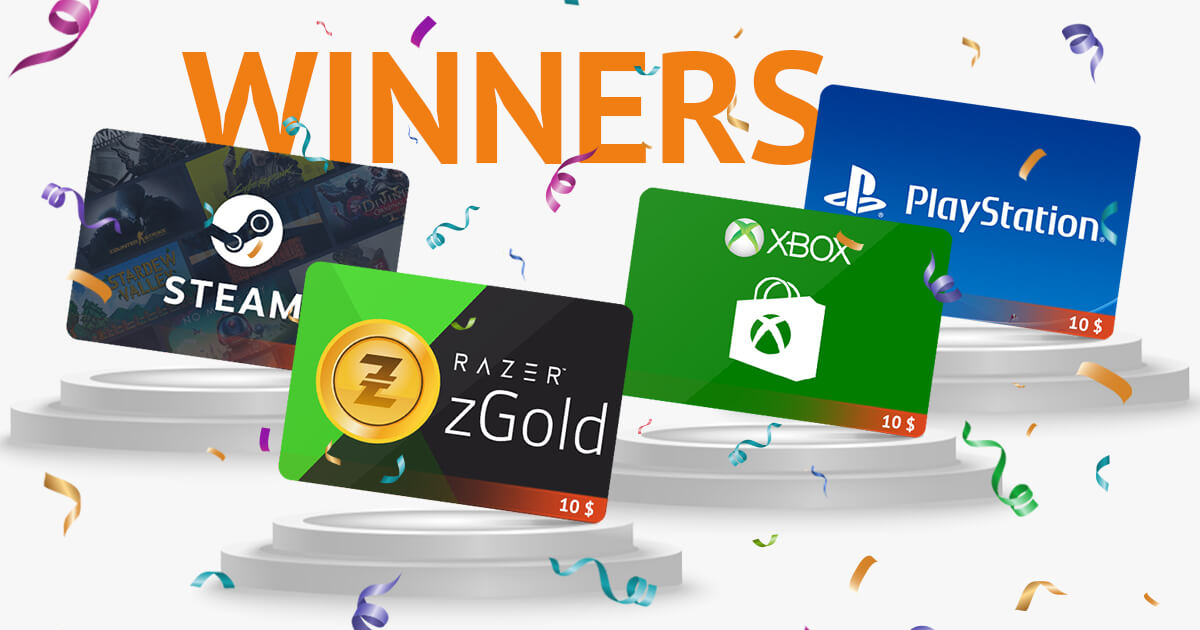 We have compiled the results of the 17th gift card giveaway, 10 winners have been determined!


The winners:

1. Bella Musayevna
2. খান মোহাম্মদ লোকমান মাহাদি
3. Nestor Flores
4. Uttam Bala
5. Sumaiya Faruque Kristy
6. AH Sobuj
7. Debby Dara
8. Arifeen Istiak Rifat
9. Sanjina Akter Laki
10. JA NE
The Razer Gold gift cards will be sent to the winners during the day.
For those who did not win, we can offer discount codes (5%) for gift cards such as Razer Gold, Nintendo, Steam, PlayStation, Spotify, Amazon, FIFA coins, Valorant, League of Legends, Jawaker, Free Fire, Roblox, Apex Legends, iTunes, Google Play, Xbox. If anyone is interested, contact us via Facebook!
NOTE: The 18th gift card giveaway will be available in a week.
Here you can find cheap Razer Gold gift cards:

https://www.buysellvouchers.com/en/products/list/Gift_cards-Razer_Gold/