Purchase iTunes Gift Card with Bitcoin & Litecoin!
What is iTunes Gift Card and how does it works

iTunes Gift Card is a gift certificate from Apple, which can be used for shopping online in iTunes internet store. It's possible to pay for any content in iTunes store with this card: movies, music, software, ringtones, audiobooks and more. Card is active 24/7.
iTunes Gift Card is being released in different currencies and of different values:
• From 10 to 200 dollars US;
• From 10 to 200 euro;
• From 500 to 2000 rubles.
If iTunes Gift Card is being bought online, buyer gets a code, which is a confirmation, that he truly has it.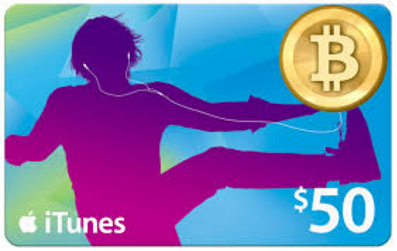 How to buy iTunes Gift Card?
Buying iTunes Gift Card online is possible on our website. Just contact dealer of this card, choose the card of right currency and value and just follow instructions, given by the system.
Important! Different iTunes Gift Cards are used for different account types. It means, that, for example, if you have registered Russian account in iTunes store, then it can be replenished only using iTunes Gift Card in rubles. Currency conversion is not happening. European and American accounts are being replenished using iTunes Gift Card in euro or dollar currencies.
It's possible to buy iTunes Gift Cards of different values and for various types of accounts online on our website.
Here you can see the offerings of the current iTunes Gift Cards products:
https://www.buysellvouchers.com/en/products/list/Gift_cards-iTunes_Gift_Cards